Free Hunting Gear Fridays are Here!
$95 of Gear was given away (plus a TON of shipping costs that we ate too)!!!
The First Free Gear Friday promotion has ended.  It was very successful, so we will likely do it again in the future.

Free gear Fridays are exactly what they sound like.   In preparation for the upcoming season, we will be giving away free hunting gear every Friday for the next month or so.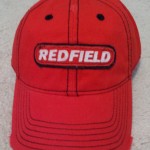 8/26 Winners – Lisa and Rob (drew 2 names to kick off – Free Gear Fridays)  They each won a cool Redfield Hat.  Value $10 ea. = $20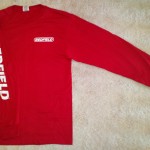 9/2 PRIZE – Long Sleeve Redfield Shirt – Winner – Taylor – Value $20
9/9 Prize – U-Slide Bow Holder –  check it out  www.U-Slide.com  – Winner – Anthony! Value $24.95
9/16 Prize – Redfield Hat & Shirt  – Value $30 – Winner – Bobby L!!
All that you have to do is to sign up for our newsletter mailing list or 'Like' us on Facebook.  We will be selecting 1 person at random each week from our subscriber list and our Facebook likes.

HINT -DO both ('Like' and subscribe) and you will have 2 chances!!

What 'Free Hunting Gear' will you be giving away?

We have shirts, hats, deer drags, bow holders, etc.

We will not be giving away free Game Glides.

Is shipping included free?

Yes, Free is free.  Free Gear.  Shipped to you free.

Where do I sign up for your newsletter mailing list?

Look to the right -> It is in the header on the right…