Top 7 Articles about Preseason Exercise for Deer Hunters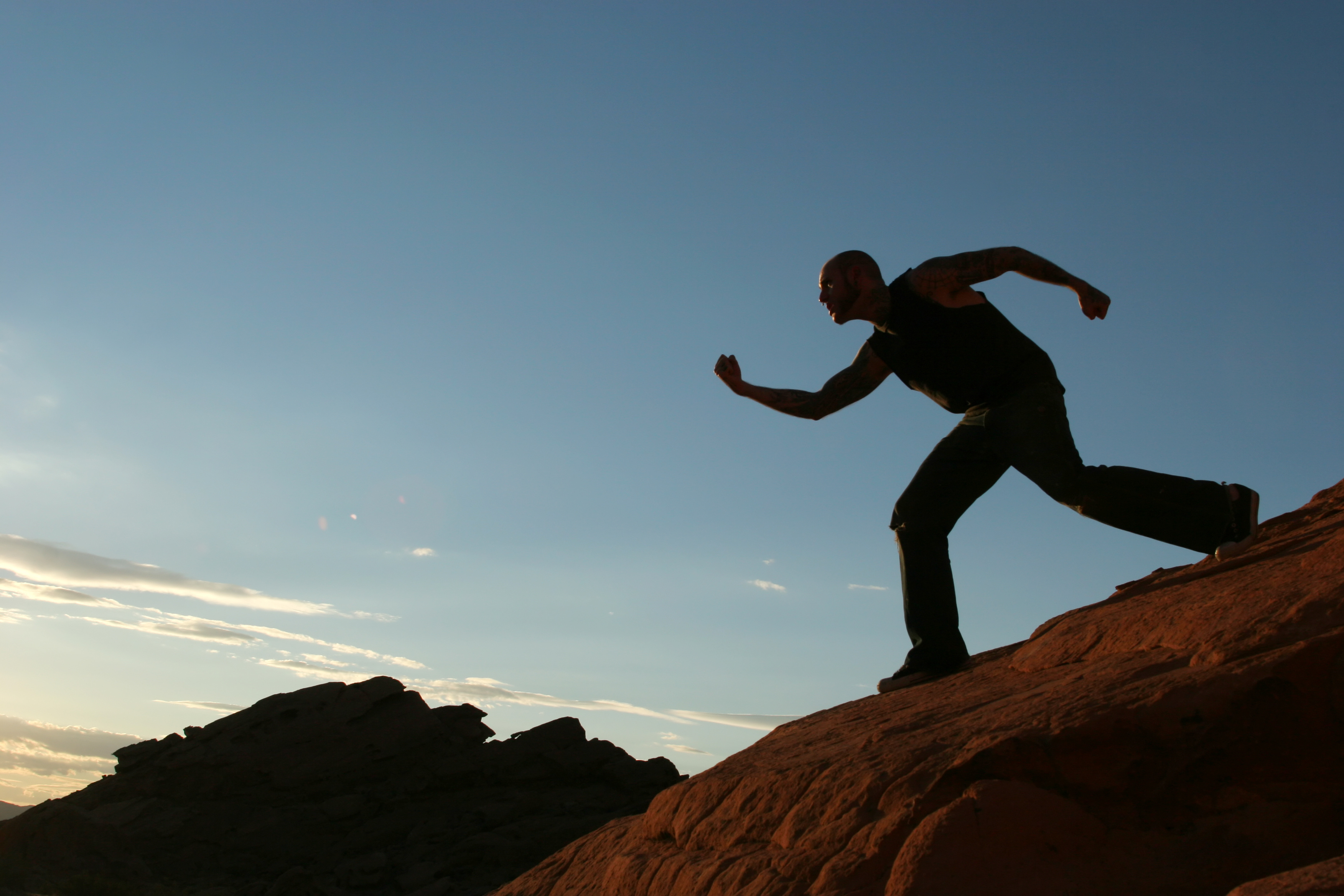 Be sure to click 'LIKE' if you like reading articles like this!
This post started as an update to my post titled, "Are you physically ready for deer season?"  While writing the update, I decided to make it a standalone and more complete post by compiling much of the best hunting training and exercise information that I have found. 
Soon it will be summer and you will be thinking about ways to keep cool, such as fishing and swimming and not about exercise.  So, I wanted to get this post out to you, so that you can do some leisurely reading and begin you non-leisurely work out before it gets too hot.
As for me, deer hunting and preseason exercise do not usually go hand in hand.  Now that I am getting older (and hopefully wiser), I am starting to think about creative ways to become more fit, especially for deer season.  One of the main reasons that I am interested in this is that we often hunt in Greene County, PA.  This area is known for very steep hills and great deer hunting (of course!).  So, needless to say we have to do a lot of walking up and down these steep hills during the season.
When I think of our successful hunts in Greene County, I always remember being out of breath and sweating like a fiend when we drag the deer out of the hills.  Did you know that when deer hunting you can easily be carrying over 50lbs of gear when you go out into the woods?  Next imagine carrying all that gear and having to drag a trophy whitetail deer out from your secret stand that's over 1/2 mile away from your truck or camp.  This is no place to have a heart attack.  Physical health and fitness are essential for an enjoyable, safe deer hunt.  Even beyond the safety aspect, physical health and fitness can make you a better hunter and even a better shooter as described in some of the articles listed below.
Getting Fit – Better Hunting by DuckBuckGoose a Pro Hunter's Journal author
DuckBuckGoose wrote a great article "Getting Fit – Better Hunting" on this subject.  He offers great details and advice on how and why to lose the weight prior to deer season and he provides guidance about how to set tangible goals.  Plus, he has a great use of the word, "svelte" in his article!  "Svelte" is way too underutilized in hunting blogs!
DuckBuckGoose provides a great summary of why getting fit is important for hunting for him: "One of my goals is to be a better hunter this year than I was last year. One of the ways I want to accomplish that is by losing weight – so I can move more efficiently and quietly through my hunting ground, and leave less scent in the air by not having to breath as hard. Plus, by losing weight I know I'll have more energy, look better, feel better and possibly even get more years to hunt down the road." 
   2.   Off Season Training for Buck Fever by Mark Keynon (Twitter @WiredToHunt) posted at Wired to Hunt
Mark provides a really cool video in his blog post: Off Season Training for Buck Fever.  In the video, he offers a great suggestion to help simulate buck fever, while practicing shooting your bow.  Personally, I have never experienced buck fever, so I will just take his word for it (I am joking, of course!).  The video is well worth the watch.  I have embedded the video at the bottom of this post.  I will have to try his training suggestion.  I am a bit older than he, so I will need a lot more cardio.
   3.  Hunting Fitness by Craig Neace posted at Hunting Net.com (Twitter @HuntingNet)
Craig begins his training on Memorial Day weekend.   He uses this early start to scout, set up trail cams, check his equipment, and to begin shooting his bow.  He suggests some off season exercise routines.  Craig points out that he weighed himself one day with gear and discovered that he was carrying 57 pounds of hunting equipment with him!
Craig points out that in the Volunteer Hunters Study , an amazing study by the Department Lacrosse Exercise and Health Program, University of Wisconsin-La Crosse, the researchers found that "during the dragging test, the heart rates of the men jumped to as high as 180 beats a minute, about 95% of their maximum heart rate, after just five minutes of dragging. Their breathing rates exceeded their ventilatory thresholds, meaning that they were taking in oxygen faster than they could use it."
Craig notes that "It seems like everything I've read lately talks about how heart attacks are the biggest killer among hunters, even more than careless hunting practices. Things like falls, being in remote areas, environmental stresses (heat, cold, wind, rain or snow), body abuse, heavy clothes, greater load and poor diet can all contribute to heart attacks. With all the gear we carry and dragging out a deer can cause more stress than the heart can handle. … Plus, hunting is so much more fun and safer when you're not tired or out of breathe. It's like any other sport; you play better if you are in shape."
   4.  Hunting Preparation Is More Than Just Equipment  from CreatingTheLuck.com
The author notes that many hunters pay very close attention to their exhaustive gear checks and endless checklists, but often neglects their physical fitness checks.  He points out that good fitness can provide you with a "higher tolerance to climbing mountains and a higher degree of cold tolerance as well.  This is one facet that many hunters neglect to consider in their preparation.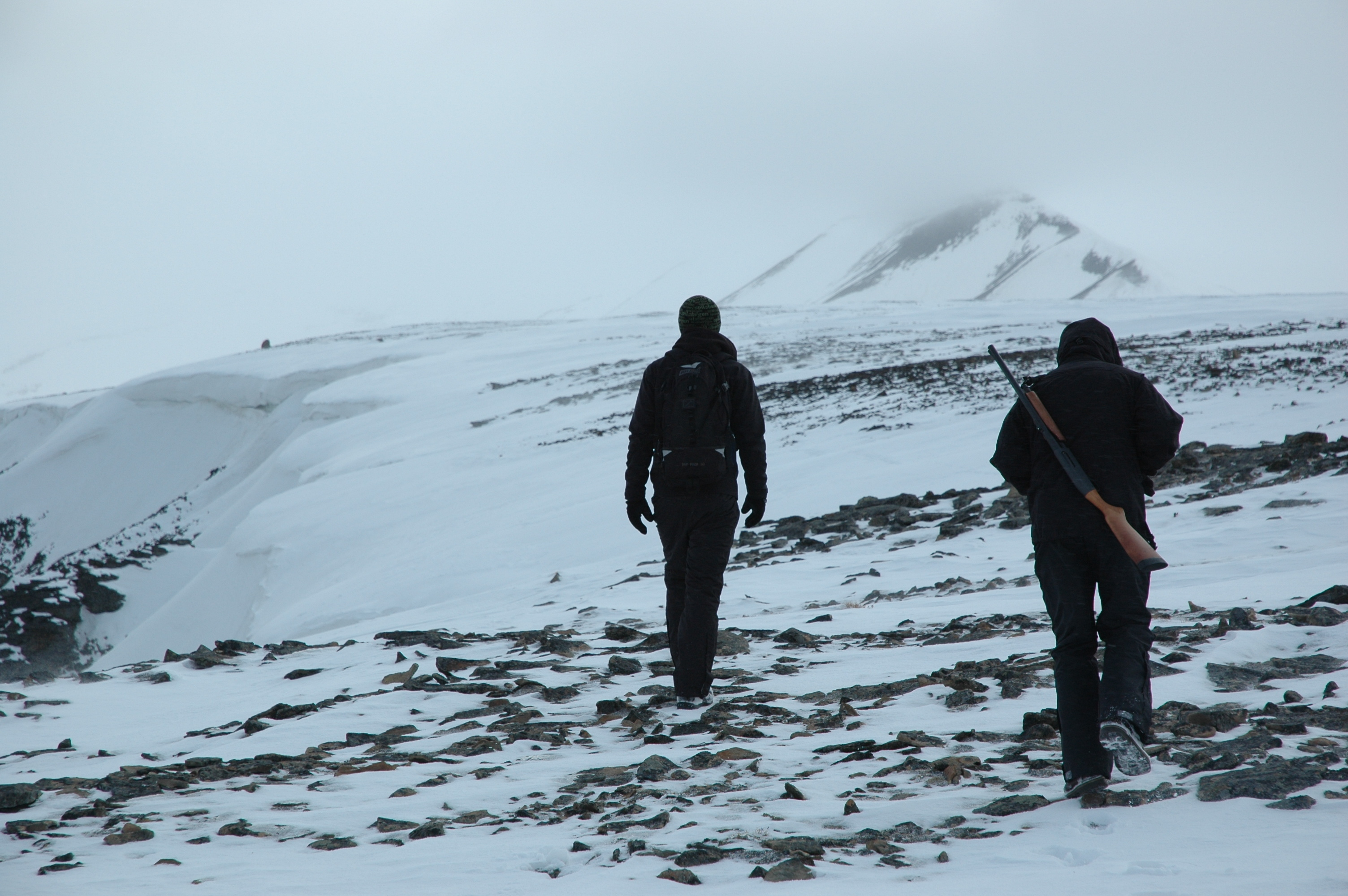 If a hunter is in good shape, he tends to tolerate the cold better."  At CreatingTheLuck, they have also created some hunting fitness videos.  I have not viewed or reviewed the videos, so I cannot comment on them.
   5.  Hunting Fitness Program Getting Fit For Deer Season posted at DeerHuntingBigBucks.com
In this article, the author suggests getting a physical by a doctor before beginning the exercise routine.  I think that this is a great idea, since it can reduce the chances of surprises.  He points out that we are not always the most health conscience at deer camp so he suggests getting in shape well beforehand.  He suggests a mix of cardio, jogging, and lifting weights. 
   6.  My Fitness | Backcountry Mule Deer Hunting Basics by David Dukat from Fitness.Body-money.com
David's article relates mainly to mule deer hunting, but a lot of information can also apply to whitetail deer hunting too.  He notes when preparing for a mule deer hunt to be in the best shape of your life or at least the best shape you have been in the last five years.  Wow!  I got some work to do to get there!
   7.  Physical Fitness and Quality Hunting by James Altiere at OutdoorAlabama.com
In this article James (a Regional Hunter Education Coordinator in Alabama) notes that some of the hunting seasons in Alabama start in the heat of late summer.  So, being in shape is critical in the heat.  This is something that I hadn't thought of, since we usually do not experience much of that intense heat during hunting up here in PA, but I am sure some of my readers have to consider this too.
He comments, "physical fitness is a requirement to make hunting more enjoyable. Physical fitness levels in hunters are personal responsibilities and fitness and health change with age. To be a safe and responsible hunter you must know your limitations. And remember, hunting is a recreation to be enjoyed, not a competition to be won."
Thanks for reading,
Jason @GameGlide
Ps. One more thing, I have gotten many inquiries asking when the Game Glide will be launched and for sale.  We are working through some pre launch delays, so please be patient, the Game Glide will be out soon!  It is a great new deer drag sled which makes dragging deer up to 46% easier.
Wired To Hunt: Off Season Training for Buck Fever from Mark Kenyon on Vimeo.
9 Responses to "Top 7 Articles about Preseason Exercise for Hunters"